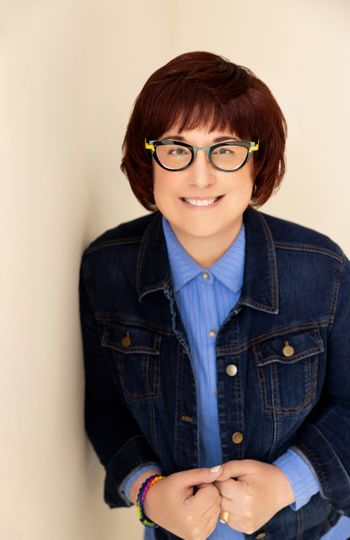 My latest books!
Two new books are now out from e.E. Charlton-Trujillo and me. Please help me welcome:
A GIRL CAN BUILD ANYTHING. This book is an inclusive ode to self-expression, girl power, and the big and small things all readers can create. It's perfect for maker spaces, art classes and every kind of creative kid. The book has wonderful illustrations by Keisha Morris. Want to get busy building?
LUPE LOPEZ: READING ROCK STAR. Learning to read is harder than Lupe expected. Can she find the beat and become a reading rock star? The delightful illustrations are by Joe Cepeda. This is a sequel to 2022's LUPE LOPEZ: ROCK STAR RULES.
Want to know how e. and I collaborate? Read this blog post!
If you're so inclined, you can order any of my books online through:
Or, you could order from an independent bookstore.
My local favorites are:
Indie bookstores might have my books in stock and on their shelves. And, if they don't, they will order them for you. Most stores will even ship your order right to your door. To find an independent bookstore near you, visit IndieBound. You can enter your ZIP code and see what's nearby.
Other ways to support authors you know and/or admire:
Hear Pat's Friends and Family read WHEN I'M WITH YOU
See Pat's family and friends read the beginning of WHEN I'M WITH YOU, an ode to friendship in all its shapes and forms. Thanks to e.E. Charlton-Trujillo for putting this video together.
Watch the BE KIND Book Trailer
Kids tell their stories of what it means to be kind. Julie Kruyne created this video.
Hear Pat Read SOPHIE'S SQUASH
Pat Zietlow Miller reads her book, Sophie's Squash, for Read On Wisconsin, a state-wide reading initiative. Sophie's Squash was a September 2014 Read On Wisconsin title for the Babies, Toddlers, and Preschoolers age group. Learn more about Read On Wisconsin
Watch the WHEREVER YOU GO Book Trailer
Adam Wheeler created this book trailer using art by Eliza Wheeler and words from Pat. Watch the trailer.
Learn How Pat's Dream Became a Reality
Pat talks about the effort, determination and work that went into selling her first picture book. Her stories were rejected 126 times before she heard that fateful "yes." View the video.
Download This Kit For Graduation Parties or Events
Kirstin Cappy at Curious City has designed an outstanding kit of decorations and materials to mark graduations from preschool to college. Download the kit.