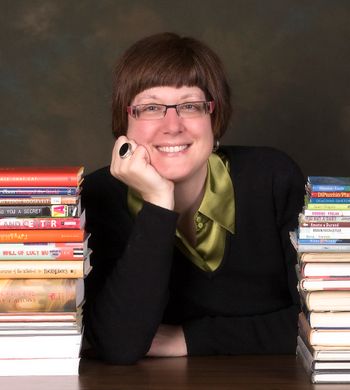 My latest books
I had three new books come out in 2018 that I can't wait for you to read:
1. WIDE-AWAKE BEAR. This is the story of a bear cub who wakes up in the middle of winter and just can't fall back asleep. Warm and uplifting, it's the perfect story for kids -- or parents -- who struggle to fall asleep. And it's got adorable illustrations from Jean Kim.
2. BE KIND. What does it mean to be kind? This New York Times bestselling book explores how one small act of kindness can grow and grow until it becomes something greater than ever imagined. The book is beautifully illustrated by Jen Hill.
3. LORETTA'S GIFT. Loretta and her parents are so excited that Aunt Esme and Uncle Jax are having a baby. When Gabe arrives, Loretta thinks he is the best baby on the block. Everyone showers him with gifts, but Loretta doesn't know what to give. Can she find the perfect gift for her baby cousin? This book is sweetly illustrated by Alea Marley.
My other recent releases are:
THE QUICKEST KID IN CLARKSVILLE – Alta is the quickest kid in Clarksville, Tennessee. She adores Olympic gold medalist Wilma Rudolph and wants to be just like her. What will happen when a new girl comes to town and challenges Alta to a race?
SOPHIE'S SQUASH GO TO SCHOOL – The sequel to SOPHIE'S SQUASH. Sophie takes her squash friends to school only to discover her classmates don't appreciate their many charms. Will Sophie be able to find a human friend? And does she even want one?
These are in addition to my previous books: SOPHIE'S SQUASH, WHEREVER YOU GO and SHARING THE BREAD: AN OLD-FASHIONED THANKSGIVING STORY.
If you're so inclined, you can order any of my books online through:
Of course, it would be awesome if you visited an independent bookstore near you and requested the book through them. If they don't already have the book in stock, they will order it for you. To find an independent bookstore, visit IndieBound. You can enter your ZIP code and see what's nearby.
And, if you're a GoodReads user, you could write a review.
Here's a list of other ways you can help support authors you know and/or like.
Watch the BE KIND book trailer.
Kids tell their stories of what it means to be kind. Julie Kruyne created this video.
Hear Pat Read SOPHIE'S SQUASH
Pat Zietlow Miller reads her book, Sophie's Squash, for Read On Wisconsin, a state-wide reading initiative. Sophie's Squash was a September 2014 Read On Wisconsin title for the Babies, Toddlers, and Preschoolers age group. Learn more about Read On Wisconsin
Watch the WHEREVER YOU GO book trailer.
Adam Wheeler created this book trailer using art by Eliza Wheeler and words from Pat.
Learn how Pat's dream became a reality
Pat talks about the effort, determination and work that went into selling her first picture book. Her stories were rejected 126 times before she heard that fateful "yes." Watch the video.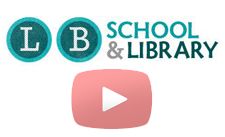 Listen to Pat's podcast about WHEREVER YOU GO
Pat joins Victoria Stapleton of Little, Brown Books for Young Readers to discuss books, writing, favorite words and the perils of camping. Listen to the podcast.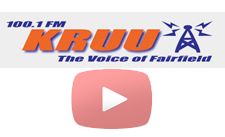 Check out Pat's radio interview about all things writing
During this wide-ranging discussion with Cheryl Fusco Johnson on KRUU, Pat reveals the strategies she uses to reach her goals and help her stories take flight. Listen to the radio interview.
Download this kit you can use for graduation parties or events.
Kirstin Cappy at Curious City has designed an outstanding kit of decorations and materials to mark graduations from preschool to college. Download the kit.